Non-Ferrous Scrap
Miller Scrap purchases all types of non-ferrous and specialty metals including copper, aluminum, brass, nickel, stainless steel, zinc, catalytic converters, silver and gold plated, etc.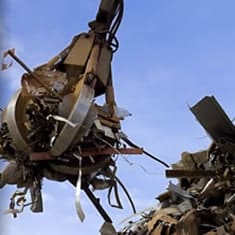 Ferrous Scrap
Miller Scrap is a full service recycling facility, servicing industrial accounts and open to the public, that provides scrap to foundries and steel mills throughout the Midwest.
Junk Removal Crew
Have junk but can't haul it? No problem! Call Miller's Junk Removal Crew and we will haul it for you.
Roll-Off Dumpsters
Miller Scrap provides roll-off dumpsters for scrap, construction & demolition, roofing, and general refuse/house clean-up. There are a variety of size options available.
Miller Scrap was featured on the cover of Recycling Today!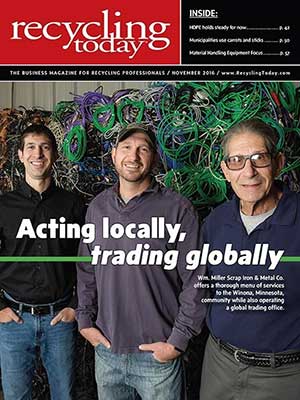 The family business owners of Wm. Miller Scrap Iron & Metal Co., based in Winona, Minnesota, have maintained a sharp focus on the needs of customers in their home town, but that focus has not been at the expense of refusing to get involved in the wider world of scrap trading…